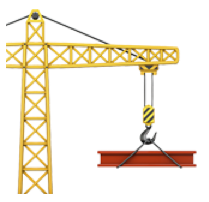 The Unicode CLDR v42 Beta is now available for specification review and integration testing. The release is planned for Oct 19, but any feedback on the specification needs to be submitted well in advance of that date. The specification is available at
Draft LDML Modifications
. The biggest change is the new Person Names Formatting section.
The beta has already been integrated into the development version of ICU. We would especially appreciate feedback from ICU users and non-ICU consumers of CLDR data, and on Migration issues.
Feedback can be filed at CLDR Tickets.
CLDR provides key building blocks for software to support the world's languages (dates, times, numbers, sort-order, etc.) For example, all major browsers and all modern mobile phones use CLDR for language support. (See Who uses CLDR?)
Via the online Survey Tool, contributors supply data for their languages — data that is widely used to support much of the world's software. This data is also a factor in determining which languages are supported on mobile phones and computer operating systems.
In CLDR 42, the focus is on:
Locale coverage. The following locales now have higher coverage levels:

Modern: Igbo (ig), yo (Yoruba)

Moderate: Chuvash (cv), Xhosa (xh)

Basic: Haryanvi (bgc), Bhojpuri (bho), Rajasthani (raj), Tigrinya (ti)

Formatting Person Names. Added data and structure for formatting people's names. For more information on why this feature is being added and what it does, see Background.

Emoji 15.0 Support. Added short names, keywords, and sort-order for the new Unicode 15.0 emoji.

Coverage, Phase 2. Added additional language names and other items to the Modern coverage level, for more consistency (and utility) across platforms.

Unicode 15.0 additions. Made the regular additions and changes for a new release of Unicode, including names for new scripts, collation data for Han characters, etc.
There are many other changes: to find out more, see the draft CLDR v42 release page, which has information on accessing the date, reviewing charts of the changes, and — importantly — Migration issues.
In version 42, the following levels were reached:
* Locales are variants for different countries or scripts.
---
Over 144,000 characters are available for adoption to help the Unicode Consortium's work on digitally disadvantaged languages