— Mark Davis, President & Unicode Cofounder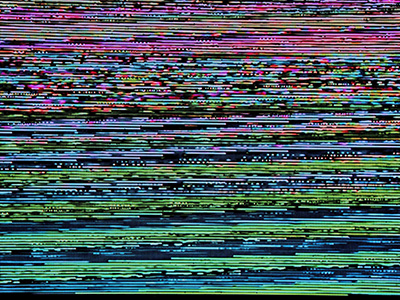 In January 1991 I became the first president of the Unicode Consortium, and in that position have presided over the board of directors since then. I've had the honor of occupying those roles for just over a gigasecond now, and it's time for a change.
Over time, it became apparent to me, the Consortium's other officers, and the Board of Directors that our management model was no longer sufficient for what the organization had become over time, and what it needed to be in the future. So, we began to explore a new, more sustainable governance and management model. And an important part of that was succession planning
Among the first major steps in implementing this model was the hiring of Toral Cowieson as our
first Executive Director and COO
in 2021. Since then, Toral has helped professionalize the management of the Consortium. Working with the Board and the other Officers, Toral has also contributed to strengthening the Consortium's governance.
The Board and I have also recognized that, as President, I have effectively occupied two distinct roles — CEO and CTO — and that these two different roles require the full attention of two different people. Accordingly, the Board has decided to split these two roles, formally creating the positions of CEO and CTO, while retiring the title of President.
And as its next step — I am delighted to announce — the Board has elected Toral Cowieson as CEO to replace me.
Toral has brought a wealth of experience in leadership across non-profits, corporations, and board service to Unicode. As executive director, she has connected with the people in the organization, provided thoughtful leadership, and instituted and guided changes in our operations and governance.
I'm not stepping off the stage completely. The Board has re-elected me as Chair of the Board, and elected me to the new position of CTO. I'll also be continuing as chair of the CLDR technical committee as well as contributing to ICU and the UTC in focused areas.
The Unicode Consortium is the forum for companies, countries and other groups to work together on interoperable standards, code, and data — to support internationalizing software around the world. As a simple example, whenever you glance at the date on your cell phone, the text you see is Unicode characters, is formatted for your language according to CLDR language data (including for English), and uses ICU code libraries to make that all work.
As CTO, my main goal this year will be to work with the board, technical groups, and invited experts to continue maintaining and extending that foundation for so much of the world's software, while formulating a strategy for meeting upcoming requirements and taking advantage of new technologies.
In addition, I am also pleased to announce some additional changes. I've worked extensively with each of these people, and have the fullest confidence that they will do great work in these new roles.
Peter Constable is a Technical Vice President and the Chair of the UTC. Since 2003, Peter has worked for Microsoft on various projects related to Unicode, internationalization, text display and fonts. He became a Unicode technical director in 2008 and later served as Treasurer.
Addison Phillips is the new Chair of the Message Formatting Working Group. Addison is also the chair of the W3C Internationalization Working Group and an active participant in the creation of internationalization standards such as Unicode. He and I are co-authors of IETF BCP 47, which is the standard for language and locale identifiers.
Elango Cheran is the Vice-Chair of the recently formed Community Engagement team and an internationalization engineer at Google. He actively contributes to the ICU and ICU4X projects, and to the MessageFormat Working Group.
Additional information available here:
Unicode Executive Officers
Unicode Fellows, Staff and Support
Unicode Technical Committee Chairs
Unicode Organization Chart
Photo by Michael Dziedzic on Unsplash
---
Support Unicode
To support Unicode's mission to ensure everyone can communicate in their languages across all devices, please consider
adopting a character
,
making a gift of stock
, or
making a donation
. As Unicode, Inc. is a US-based open source, open standards, non-profit, 501(c)3 organization, your contribution may be eligible for a tax deduction. Please consult with a tax advisor for details.